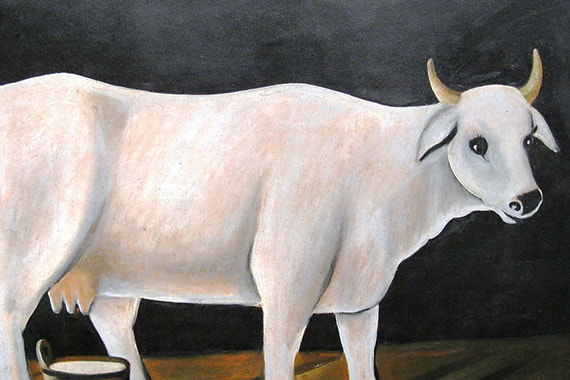 Naive art
4 Discovered artists
The expression "naive art" is used to classify the works of autodidacts. "Naive" is used in the sense of unknown, unreflected and simple. The works are also "naive" because often a dream or fantasy fantasy is designed. At the beginning of the twentieth century, the gallery owner Wilhelm Uhde tried to make public the works of Henri Rousseau, Louis Vivin, Camille Bombois, André Bauchant and Séraphine de Senlis. On Uhde, the term "naive art" probably goes back.

"The tax collector" Rousseau has only recently devoted himself to painting and developed his own unmistakable style. The best known are his jungle pictures. Louis Vivin was first a post office before he was recognized for his city portraits of Paris. Camille Bombois, among others, worked as a fairy-tale player before he became known for his romantic portrayals of everyday village life. André Bauchant worked for a long time as a gardener and also produced flower and landscape pictures. Uhde has also discovered the extraordinary talent of Séraphine de Senlis.

He exhibited the works of these artists for the first time in Paris under the title "Painter of the Sacred Heart" in 1928. At the end of the 1930s, Uhde organized a traveling exhibition in which the work of the painters was shown in Paris, Zurich, London and New York.